By Emily Cochrane
Being editor-in-chief at The Alligator was something I'd always wanted. I can't really put a finger on a precise reason — my motivation came from wanting to take on the ultimate leadership position at the paper I love, to teach the younger generation what I wish I had known three years ago and to get the chance to leave my mark in The Alligator history.
But this was not how I imagined it happening.
Every time I imagined it — before being a desk editor, even when I was still figuring out how the whole staff writer gig worked — it was at 1105 W. University Ave. I'd get the editor's office, ignore the weird stains on the couches and carry on what had always been done before me.
But the sale of The Alligator's building changed all of that.
There's no real guide on anything at The Alligator; no guide on how to hold your own alongside professionals, how to discipline and lead your peers. And for the most part, you can ask your predecessors for advice. But there is definitely no guide on how to restart a newsroom after 30+ years in a dilapidated and beloved place.
That's probably been the biggest challenge coming into the first week of the fall semester as editor — not being able to take advantage of quite the same roadmap that has been laid for the editors before me. We're still taking from the examples set in the past, but to a certain extent, we're reinventing the wheel. When I first walked into the new office, it was new and shiny, but devoid of the warmth and history that I'd come to appreciate and associate with The Alligator. It's impossible to turn it into a exact replica of what we had at 1105 W. University Ave. But how were we going to make it feel like home, especially for a staff split between people who said goodbye to home and people who had no idea what to expect?
See it for yourself!

Stop by during the October Open House to tour the offices, talk with representatives of the Alumni Association, connect with old colleagues and meet the current staff of The Alligator. RSVP online.
In a way, that responsibility is more terrifying than the barebones responsibility of being editor, and I'd be lying if sometimes I didn't wish that I could have the comfort and cushion of that old editor's office back on West University Avenue. But most of the time, I feel very lucky and grateful that I have the chance to lead the paper into its new era, at the helm of the first full, five-papers-a-week semester at 2700 S.W. 13th St.
This is the biggest staff The Alligator has had in some time, especially since we created new unpaid positions for talented photographers and Avenue writers who we just couldn't squeeze into the budget. But it's a talented one, and that showed in our first few papers, even through the mishaps. We covered messy apartments, had a feature by the end of the week and already laid the foundation for solid cops and Student Government coverage. I shook my way through my first staff meeting (it didn't matter how many times I practiced those points in my head) and I'm already learning to not let mistakes completely overwhelm me.
Summer showed us that survival was possible on 13th Street. This fall, it's our chance to redefine what we're capable of, and I'd like to think we've already started to take those first few steps.
We're renting an on-campus space this semester, where a freelance editor works specifically with writers who can't make it out to our new office. Between the two spaces, on-campus and off, Open House saw close to 100 people stop by and sign up to work with us, so the stringer supply is still strong.
On top of having a larger staff, we're pushing everyone to make digital and print equal priorities. With a new Snapchat account set up last week and weekly Facebook Live videos designed to showcase our biggest headlines, we're hoping to engage the digital audience better — and, way more importantly, to make our bylines a little more human.
I don't think it's possible to really find a rhythm at The Alligator. It's more of becoming comfortable with the unexpected, and while we haven't reached that point yet, I don't think it's as far away as it was on Day One. Mistakes are inevitable, but as long as we keep learning and improving, that's all I can ask for.
Thanks to all of you for the support you've offered so far and for reading this far. I hope your old paper continues to make you proud!
---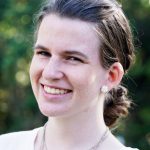 Emily Cochrane is a 20-year-old journalism senior and the editor-in-chief at The Alligator this fall. After four semesters working at The Alligator as a writer, photographer and editor, she will now be the person who makes the tough calls, answers all questions and orders emergency pizza and coffee for the whole newsroom. Having spent a summer writing non-stop about everything from the Zika virus to "Pokemon Go" as an intern at The Miami Herald, Cochrane is now excited to keep learning and growing as a writer and journalist with her friends and peers at the Alligator. When she's not in the newsroom, she can be found with a cup of coffee watching a Disney movie or listening to the "Hamilton" soundtrack yet again. While she wouldn't say no to another year of schooling if her Hogwarts letter finally comes in the mail, she hopes to spend her post-graduation life writing narrative features and exploring the world for stories. If you have a story idea, extreme emotions or a spare panda picture, follow her on Twitter @ESCochrane or email her at [email protected].